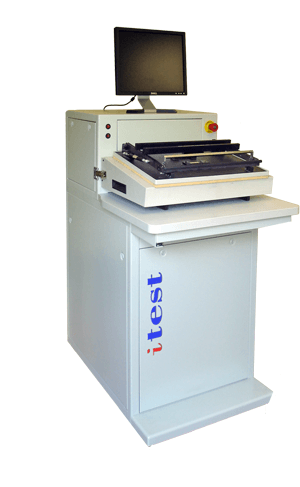 Terotest iTest
iTest is primarily a Functional Test platform which is easily configured to test PCB's, complete assemblies or individual devices.

In addition, iTest's MDA capability offers the user the opportunity to perform low cost In- Circuit (MDA) testing as well as Combinational testing. The system's architecture allows for a complete mix of test technologies that suits rapid deployment applications as well as high volume testing.
iTest is available fully integrated to your specification, or can be supplied at any level of completion.
Flexible and upgradeable at low cost
Single or double bay options
16U of rack space (single bay)
Mass interconnect interface comes as standard
Slide-out Test Head for excellent serviceability
Large range of iTest modules (low cost)
Easy integration of 3U & 6U PXI modules, LXI, USB, GPIB and more
|Click Here to Download iTest Brochure|
iTest Flash Presentation